VPerch
VPerch
Our favorite classroom bot has gone virtual.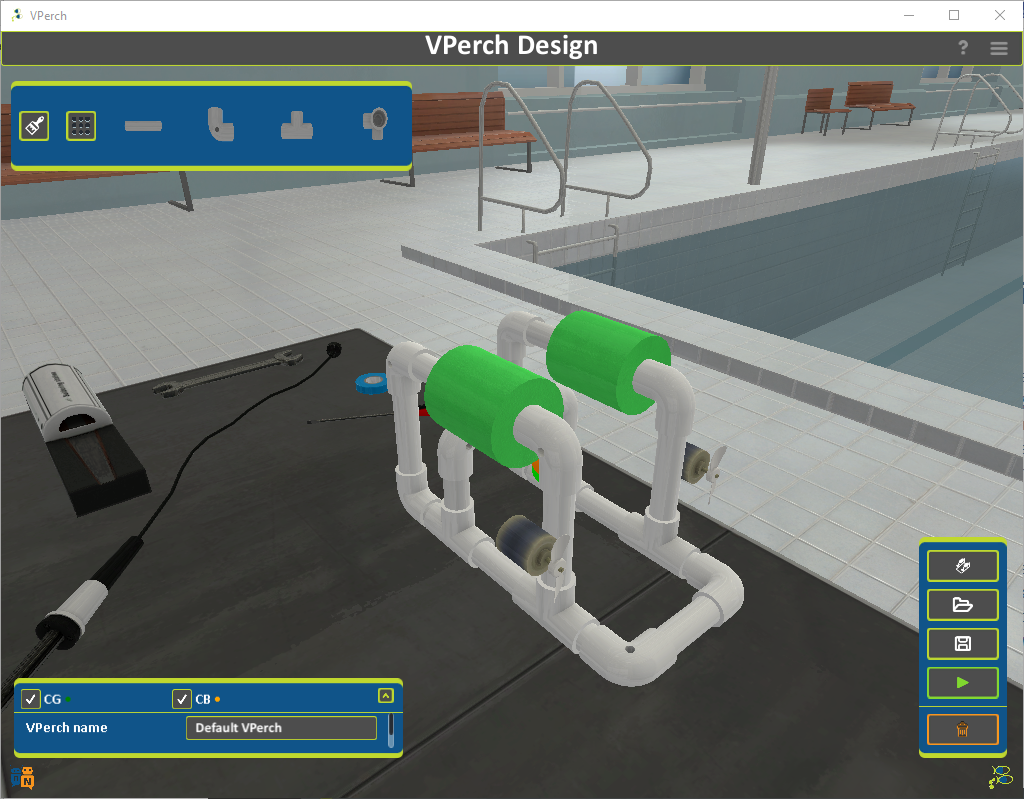 Enhance your SeaPerch design process online
There's more to the SeaPerch program than navigating your SeaPerch ROV through the water. Before you cut your first PVC pipe or pick up your soldering iron, there's an entire design process to ensure your ROV is seaworthy. Enter VPerch, a free virtual environment for designing, building, and simulating performance of your SeaPerch. Available in your browser or for installation on your device.
VPerch provides a fun and educational introduction to intentional design. In addition to enhancing your SeaPerch build in the physical world, VPerch users can compete their SeaPerch in an online environment using underwater courses inspired by past competitions. Please note: The VPerch program is a beta release.
Start Playing!
Start Building, Learning, and Playing Today

Web-Based
No need to download and install. Play directly from your browser! 
Just click on the link below!

For Windows PCs & Mac OSX
Want to save your designs? Click on the link below to access the installation program downloads. 
Available for Windows x64 and Mac OSX.
The Windows x32 version is no longer available.
Windows x64 | The Windows program should run without requiring installation. Follow the instructions in the setup document, available for download below.
Mac OSX | Administrator permissions are required to install the VPerch program.
Does all this sound awesome? Find out more.
Sign up for the mailing list to be the first to know about all things SeaPerch. Leave us your name, email, and area of interest.