Regional Competitions Regional Competitions
Take the plunge and compete.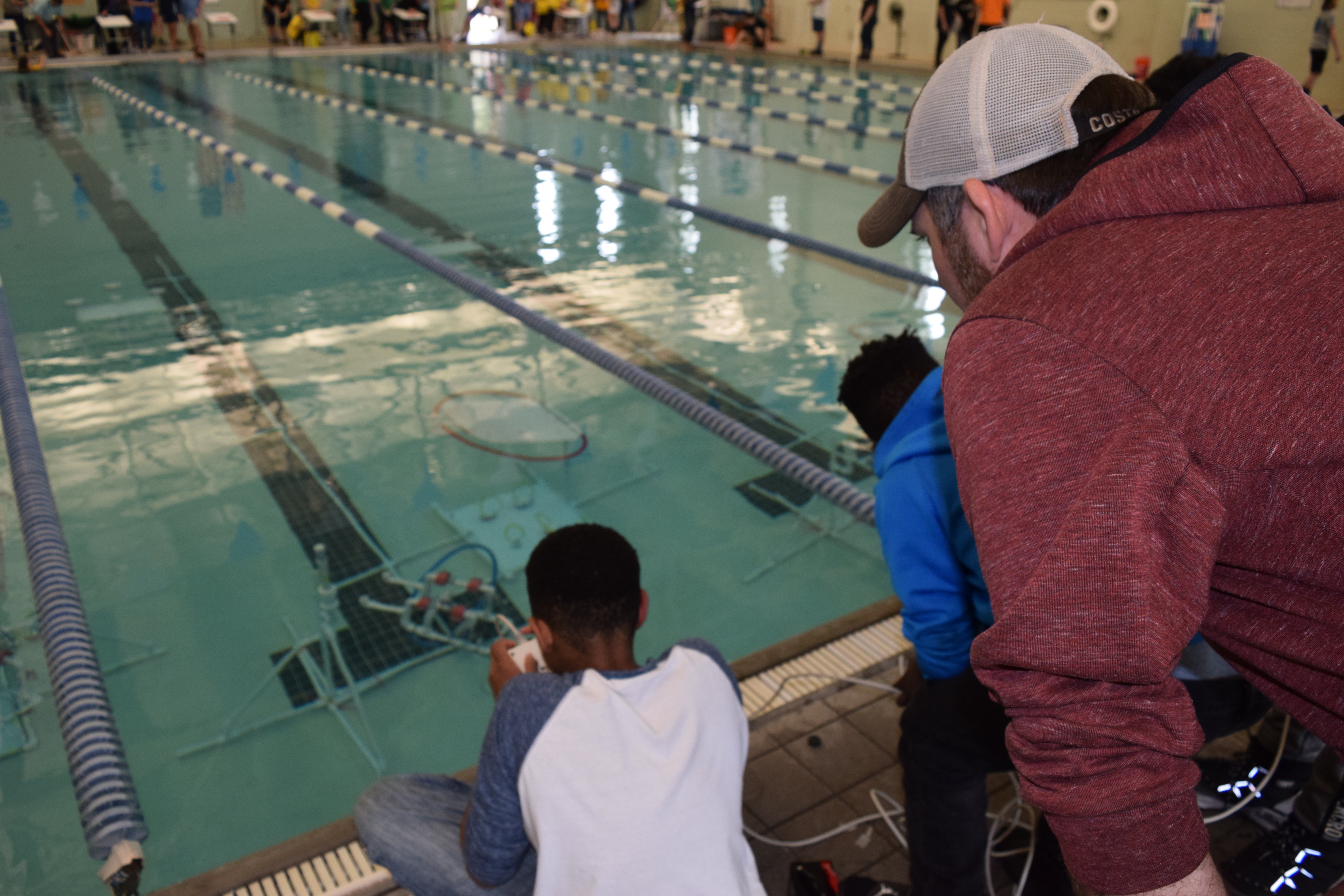 What is a Regional Competition?
SeaPerch competitions take many forms.
They range from local events that serve as a friendly scrimmage where teams network, share ideas, and gain experience to regional qualifying competitions that provide teams the opportunity to earn an invitation to the International SeaPerch Challenge. Competitions can range in size from less than 10 teams to well over 200 teams and are hosted and managed by dedicated local advocates and volunteers. 
For teams looking for a high level of competition, regional competitions are the place to start. Each of these registered events receives a limited number of qualifying spaces for top teams at each of these events get the chance to represent their communities and compete against their peers from around the world at the International SeaPerch Challenge.
Although the purpose may differ, all competitions have one thing in common: the dedicated volunteers who plan and host them. Big or small, these events play vital roles in the communities where they are held. Regional competitions are included in the map below. Get involved or reach out to learn how to start a competition in your community.
Learn More About Hosting a Competition
Find Your Regional Competition!
Regional Competition Information is Live! Need more information?
We've got you covered!